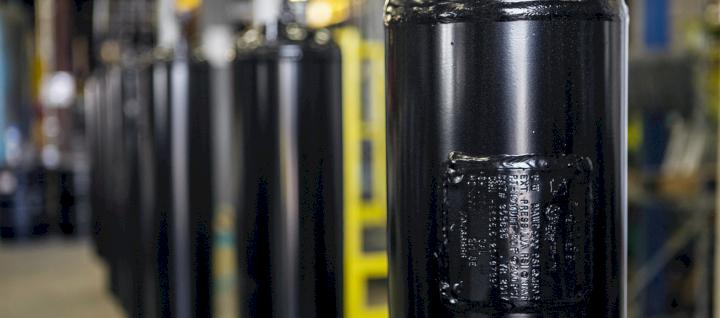 Air Compression
Compressed air, as a power source, is used in a wide range of environments for an even wider range of uses. From "at home" leisure projects, to small business equipment applications or large industrial uses, compressed air is commonly used as a safe energy source because of its reliability, versatility and efficiency.
Manchester Tank has served the needs of the compressed air industry with our standard product line and custom, built-to-order pressure vessels for decades. Our standard designs are constructed in accordance with ASME Section VIII Division I Coded latest edition and are registered with the National Board of Boiler and Pressure Vessel Inspectors. 
Manchester Tank's pressure vessel manufacturing capabilities include vertical and horizontal configurations made from carbon steel, stainless steel and aluminum material with sizes ranging from 3" diameter at 3,000 PSI to 96" diameter at 200 PSI.
For your convenience, Manchester Tank's standard Pressure Vessels & Air Receiver drawings are available for download.
Products